Les beaux jours arrivent et pour planifier de s'évader l'espace d'un week-end, ou le temps d'une pause déjeuner depuis votre bureau, 33 Carats vous propose une sélection de sites lifestyle pour les adeptes des voyages pas comme les autres à travers des références trouvées sur la toile. Aucun de ces sites ne semblent chercher la dernière tendance et pourtant, ils rassemblent les meilleurs plans sorties, restaurants et voyages du moment. Seule contrainte : à vous de chercher dans cette multitude d'informations.
Le plus parisien (ou pas) : So Many Paris

Enfin un blog qui n'offre pas une image passéiste et parfois trop nostalgique de cette belle ville et qui s'adresse à des parisiens de passage, d'origine ou d'adoption. Ce guide rassemble des perles en matière de sorties, restaurants et évènements glanés dans les 20 arrondissements parisiens. Car Paris a aussi un côté cosmopolite, qu'il faut, on vous le concède chercher un peu plus qu'à Londres ou New- York mais il existe, on vous l'assure!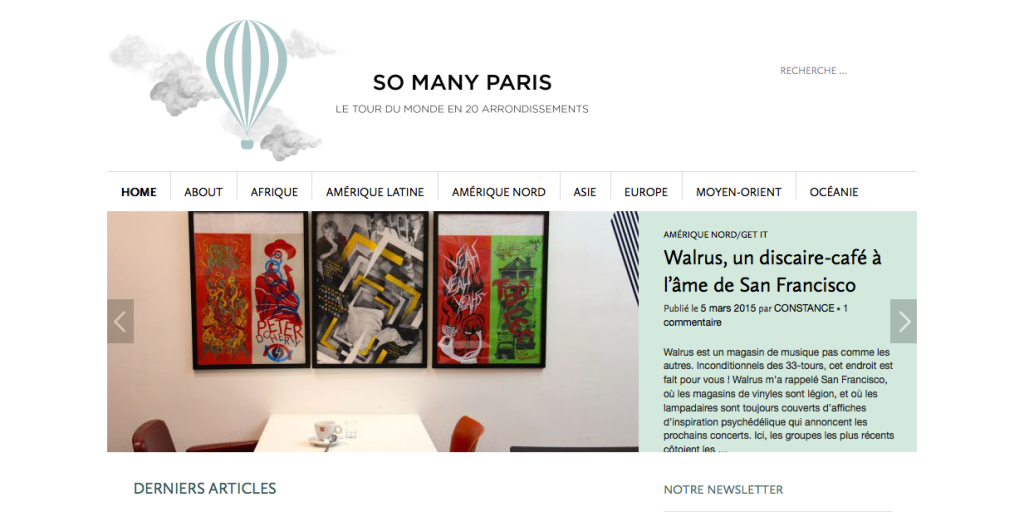 Le plus original (et bordélique) : Messy Nessy Chic

Cette jeune femme est née à Londres et s'est installée après ses études en France, la terre de ces ancêtres. Le site est en anglais et peuplé de trouvailles. C'est une sorte de voyage guidé par Amélie Poulain dans le monde qui s'est arrêté dans les années 1960 et 1970 . Quelques exemples de ces délires rétros : à Hollywood, le tunnel secret qui relie quelques villas à la Playboy Mansion ou la maison- musée bric à brac à New- York en location sur Airbnb. On découvre aussi une rubrique Paris caché et l'anecdote qui confirme qu'il y a bien des champignons à Paris et qu'ils sont cultivés dans les catacombes…Bon appétit bien sûr!
http://www.messynessychic.com/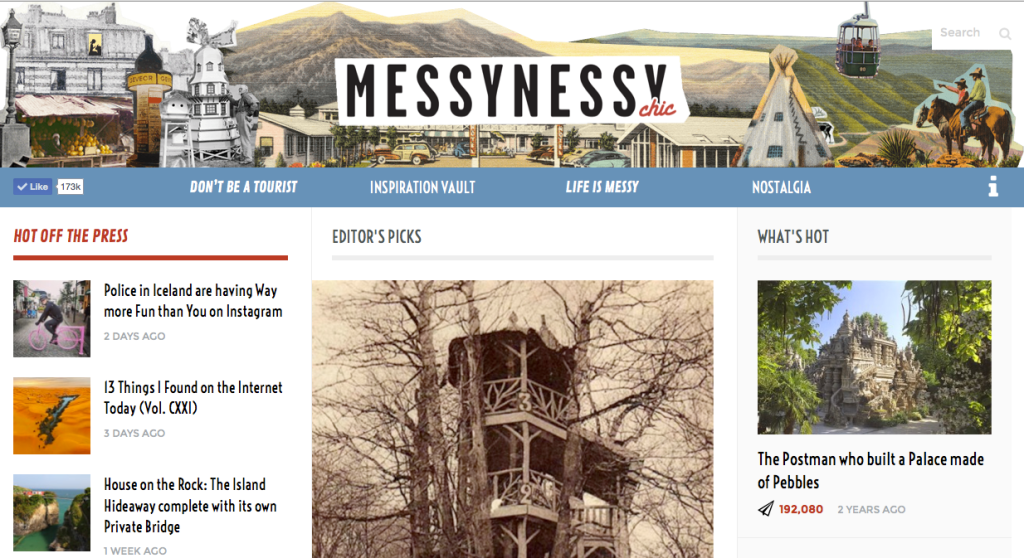 Le plus alléchant (et romantique) : The Funnelogy Channel

Je sais que vous allez vouloir une définition du mot « funnelogy » tout de suite là maintenant. On pense tout de suite à la traduire littéralement par la une chaîne tv du fenouilogie.Mais pas du tout, dans le manifeste qui accompagne ce site pour une navigation compréhensive et détaillée, on découvre que c'est l'histoire d'un couple qui part à la découverte du monde qui s'engage à toujours prendre le temps, partager et respecter les autres entre autre, et aussi s'en mettre plein la panse à chaque escale. Bande de gourmands!
http://www.funnelogychannel.com/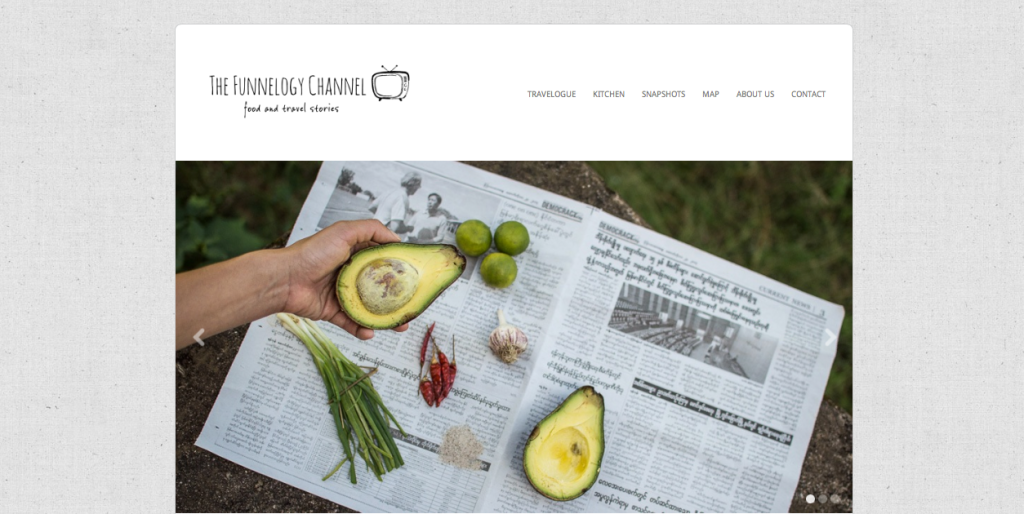 Le plus musical (et hip hop) : INFINITE LEGROOM

Crée par le dj canadien A-Trak, fameux premier dj de Kanye West. Encore un titre complexe à traduire, c'est peut- être normal car il est affilié au groupe Complex… Ce site lifestyle à destination des semi-hipster hip hopeur est orchestré par un dj qui voyage toute l'année. Il faut noter que le rappeur, dj ou producteur en 2015 cumule les casquettes que le Net Il cuisine comme Action Bronson avec F*ck that's délicious son émission en ligne pour Vice, ou il boit -comme tout le monde- des cocktails infusés au diamants comme 2 Chainz dans son émission the most expensive stuff pour GQ disponible en ligne…Trop dure la vie, pour certains.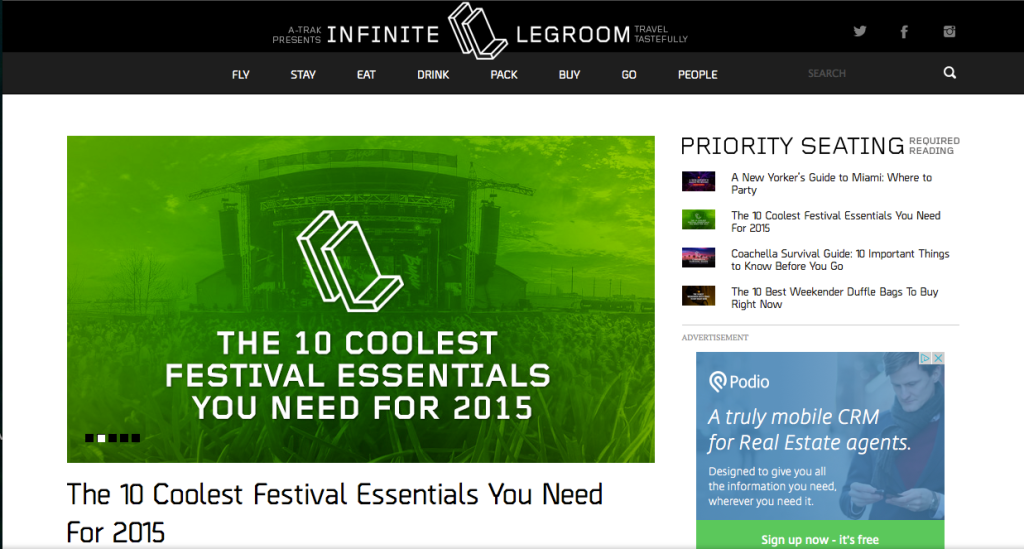 Le plus pointu ( et complet) : Rough Guides

Les éditeurs chez Rough Guides ne veulent pas faire dans le déjà- vu, déjà testé. Ils font parti des Indiana Jones du voyage, dans une émission éponyme diffusée en Grande-Bretagne. Leur nouveau site vitrine reprend leur meilleurs choix et condense, leurs guides disponibles en librairie. Préparez- vous à être scotché!