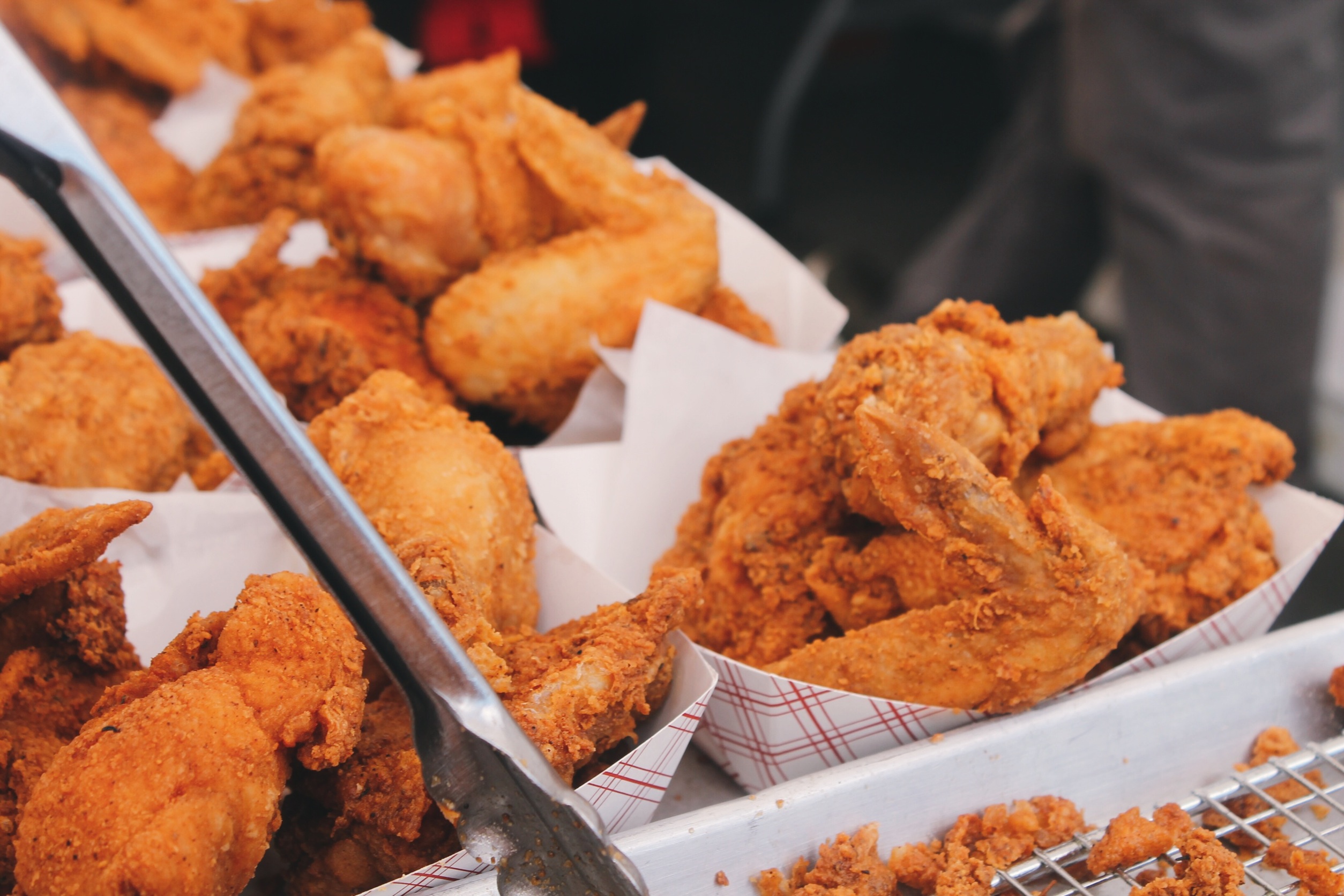 https://www.33carats.com/musique/poulet-frit/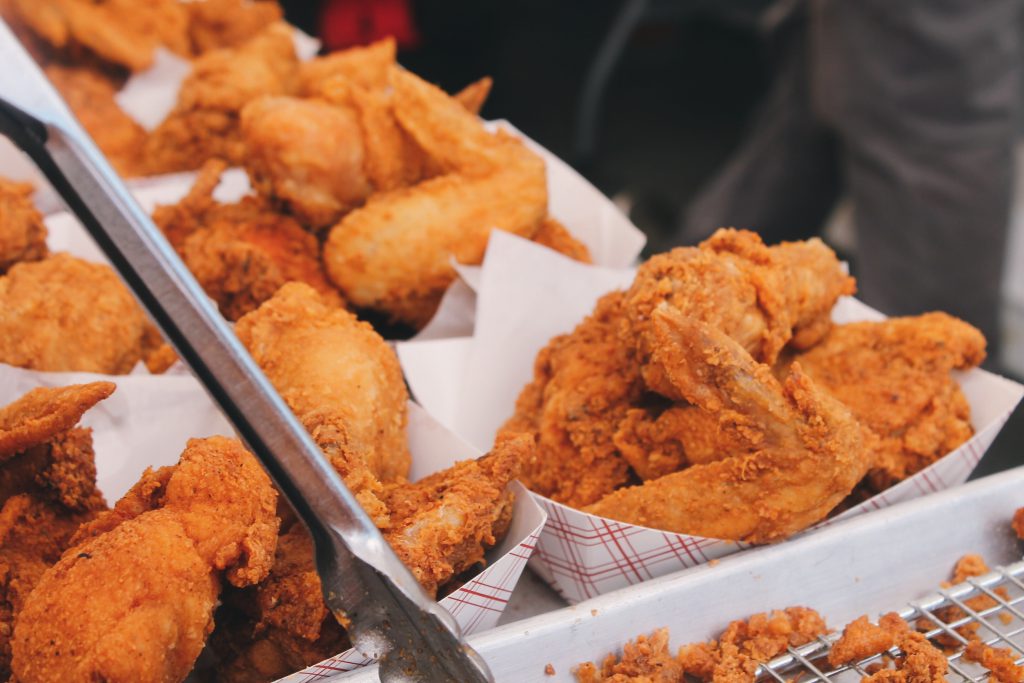 En matière de fails en hip hop, l'attaque du poulet frit chez les rappeurs ou stars du RnB est comparable au baiser mortel du dragon dans le cinéma bessonien. Fatale. Ces 4 exemples de fails suivis d'une succès story vous donneront de quoi réfléchir avant de plonger votre main dans le seau…
Mary J blige: La Reine du hip hop RnB. La recette: Le wrap au poulet frit
Enjeux : campagne nationale pour Burger King. Cause du Fail : boycott de la chanteuse qui semble avoir vendue son ame pour quelques millions de dollars (c'est Ok pour les campagnes pepsi mais pour du poulet frit non!!)
Elle décide que les Grammys, les duos avec Method Man, Jay-Z et autres ne sont pas assez pour elle! En 2012, elle veut chanter pour des clients dans un Burger King sentir le graillon et pousser la chansonnette vite fait (pour quelques millions de dollars) d'un wrap , de poulet grillé et de mayonnaise. What's the 911 Mary! On appelle la police pour qu'il te remette dans ton royaume : la vraie scène !
Clash entre Questlove et Patti la Belle. La recette: poulet frit façon soul food
Enjeux : clash interne entre Questlove poids lourd de la nu soul et Patti Labelle Masterchef de la cuisine du sud. Cause du Fail : Questlove avoue dans un dessin animé hilarant avoir eu une sérieuse faiblesse pour les paroles et promesses alléchantes de Patti La Belle. Il confie sur 2 ou 3 ans à deux reprises il aurait troqué des productions dans l'attente d'une ( ou plusieurs) assiettes de Mama Patti. On arrive presque à en croire qu'on peut avoir un homme en le cuisinant…
Questlove, fait prevue d'autodérision et parle de son clash avec Patti La Belle, pour de la soul food. Oui vous m'avez bien lu, des collars greens et du Fried chicken façon Mama Patti. Le talentueux compositeur, producteur, batteur avoue avoir troqué deux de ses productions musicales contre quelques Tupperware….
Flavor Flav : pas 1 mais 3 restaurants … tous fermés. La recette : poulet frit façon Flav, côtelette Façon Flav. Les recettes sont gardées secrètes mais on imagine beaucoup d'amour.
Enjeux: Que cherche Flav à prouver avec ses multiples tentatives d'ouverture de restaurants? Cause du Fail: On ne sais pas par quoi commencer…

Tout ce qui reste de ces restaurants c'est leur noms…Flav's Fried Chicken (4 mois d'ouverture de Janvier 2011 au 24 avril 2011) , House of Flavors, Flav Chicken et un site.
http://www.flavorflavrestaurant.com : qui nous redirige vers une page d'inscription au bingo… prédiction : est-ce l'heure de la retraite?
Boondocks et les épidémies aviaires à chaque saison ( saison 3 épisode 13)La recette : L'ouverture d'un Kernel Fried Chicken à Wood Crest avec une recette de de 13 herbes et epices qui remplace l'ancienne recette de 11 herbes et épices.
Dans cet épisode la cause de l'émeute c'est l'annonce d'un rupture de stock de poulet frit suivi un virus mystérieux virus qui ressemblant étrangement à la grippe aviaire. La famille Freeman se barricade. Enjeux : le poulet au centre de la polémique mais pas moyen de s'en défaire. Cause du Fail: on vous laisse regarder l'épisode pour le savoir!

Mention spéciale pour la la scène du discours attendu du président Obama sur les instructions pour gérer la crise, avec le passage dans lequel il explique que tout va bien pour lui et sa famille et son chien Bo et l'apparition du Thugnificent (une sorte de Busta Rhymes) qui remplace le poulet fatal par du bacon!
Le contre Exemple- Jay Z et le succès de son Buffalo Boss à Brooklyn. La recette : des ailes de poulet bio marinées dans une sauce barbecue maison à la façon Buffalo ( poulet marine grille et non frit et qui vous laisse une bouche bien luisante façon main dans le sac toi tu as mangé un truc trop bon!)
Enjeux : C'est presque trop facile de citer un projet de Jay Z en contre exemple Cause du Non fail : Ouvert en 2010, on peut l'attribuer à plusieurs facteurs le capital d'entrée posé sur la table, un projet familial c'est son cousin qui est le responsable du projet, le fait que jay z ne s'implique pas trop dans le suivi de cet énième.
Dans cette vidéo on voit le cousin de Jay s'atteler à une journée de travail.
La carte est disponible sur le site si vous êtes de passage à Brooklyn http://www.buffaloboss.com
Leçon à retenir : poulet grillé ne veut pas nécessairement dire poule aux oeufs d'or!
Une envie de poulet à Paris ?
Au Poulet Braisé
4-6 Rue Etienne Dolet, 75020 Paris
5 Boulevard de la Boissière 93130 Noisy-le-Sec
105 rue de Clignancourt, 75018 Paris